Memories of Leadgate Documents
The Baird of Leadgate Mervyn Criag, by Robert Gowland. ​
Mervyn lived in Leadgate and wrote a number of poems which were published in at least 2 books.  
Medomsley & Villa Real, By Bill Laidlaw.
Although I was born in Medomsley in 1949, we moved to Villa real in the early 50's. My earliest memories are going to Leadgate Primary School when I was 5 (no parents, just my older brother).
Medomsley Cricket Club, by Ray Agar.
Medomsley Cricket Club played at High Westwood in the 1970s as they do now. We were in the Durham County League, which was at a really high standard at the time, with many teams havingprofessionals.
Patrick Egan - Bowden, Eden and the Tynside Irish by Kevin Egan.
We noticed in the 1881 census for Shotts, Lanarkshire and apart from the birthplaces of Ireland and Scotland there were three children listed as born in England. They were Elizabeth, Ellen and Patrick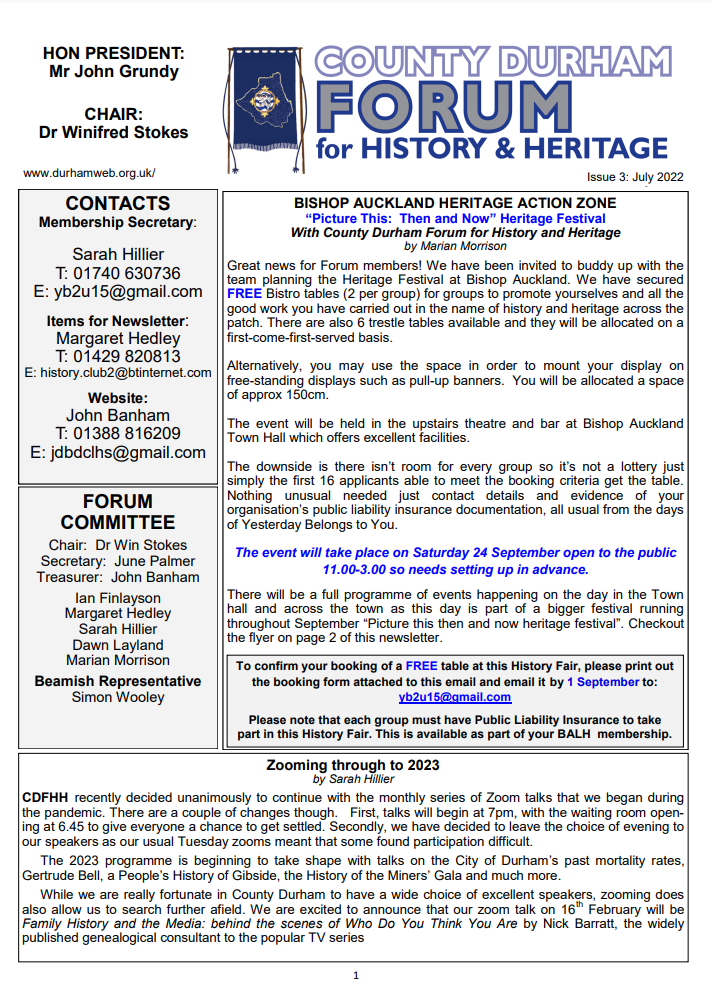 County Durham Forum for History & Heritage
Want to contribute to the memories of leadgate archive?
Get in touch to submit your story, photo or documents to have your content featured on the Memories of Leadgate website.